Please vote in the poll after the article…
We've Got Border Wall Money! And Mexico Just Got A Big Surprise…
The right of Americans to have protection  in their own land is from time eternal. That includes protection from countries that allow their people to freely come across borders. Laws exist that set the parameters for immigration. However, many from Mexico have failed to go that route.
President Trump has had a plan on building a Wall along the border. He also stated that Mexico would pay for it. Looks like they will.
Many liberals have called it nonsense. No way would Mexico spend a dollar they have claimed. Guess what Democrats…that way is coming.
A bill is working its way through Congress. And it looks like i will become law.
The bill that will force Mexico to foot the bill to erect the WAll.
Louder with Crowder reports:
Republicans have been hard at work these past few months. The fruits of their bill drafting have proven most enjoyable [making 'climate change' findings public, cutting funds to Palestine].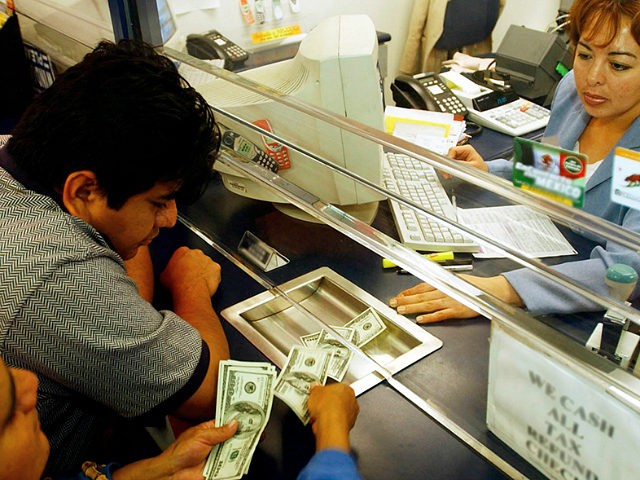 In similar fashion, the latest bill to march its way into the House is solid. Remember when Trump said Mexico would pay for the wall?
It isn't just Crowder passing on the word about this good news.
And then, from the Washington Times…
A group of House Republicans on Thursday introduced the first major bill to fund President Trump's border wall, saying the government could collect billions of dollars by imposing a 2 percent fee on all the money Mexicans and other immigrants send back home.

Estimates vary, but remittances from those in the U.S. to their relatives back home could top $130 billion a year. A 2 percent tax could net more than $2 billion a year…

"The bill is simple – anyone who sends their money to countries that benefit from our porous borders and illegal immigration should be responsible for providing some of the funds needed to complete the wall," Rep. Mike Rogers, Alabama Republican, said in a statement.

"The bill keeps money in the American economy, and most importantly, it creates a funding stream to build the wall."
Once this becomes a a law the results will be astounding. Mexico will be responsible to pay for not curbing illegal emigration from their land.
There will be plenty of monies to pay the cost of construction. Liberals are probably frowning and venting even now.
President Trump has established a trend these  beginning months of his administration. The things he promised in is campaign he is moving ahead with.
Although leftists have made painstaking moves to tie up some things in court, Trump continues to buck their blockades.
Illegals will be deported, illegal crossings will be dampened and Americans will have a sense of pride once again.
source : http://ladylibertysnews.com
Comments
comments